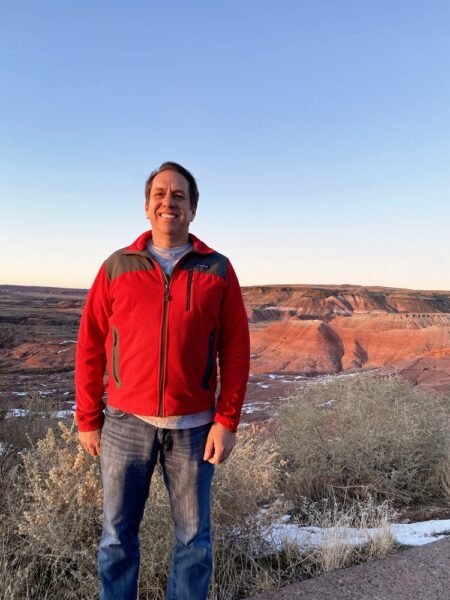 Welcome to The McGovern Group's Due Diligence Series where we sit down with leading professionals from various disciplines on DD trends and insight.  Today we are here with Frank Demeter of Keig Financial, a commercial real  estate finance company for his views on the market and the future!  Frank may be reached at [email protected].
TMG:  Frank, first off, your career in commercial real estate has had many facets.  And entrepreneurial, for the most part.  Share a bit about you, Keig Financial, and what brought you two together? 
FD: Tom Keig, founder of Keig Financial, was one of the first people I met after moving to Arizona in early 1995.  We stayed in close contact over the years as I strayed from the commercial real estate lending business.  I had recently been working up and down the capital stack with my clients, and Tom convinced me that Keig Financial was an opportunity to go full circle back to commercial real estate lending while retaining my brokerage and consulting practices.
TMG.  That's great. Ok, we all know we're in the year of COVID and a vaccine is on its way.  That said, how has it impacted the financial sources when it comes to placing money into deals? 
FD: Everyone talks about the amount of money on the sidelines, and it's true that there is a lot of capital that has kept the markets fairly liquid, even though new transaction volume is running more than 50% off last year's pace.  Lenders pulled back initially when it was tougher to tell how strong COVID's impact on the market would be.  Over the last few months, and particularly after the vaccine announcements, I have seen life companies and banks feeling more confident that we will see a continuing and accelerating recovery.  However, most financial sources still seem concerned about a large share of people/consumers that will struggle coming out of this pandemic as well as some potentially permanent shifts in office space usage and consumer retail demand.  This is keeping underwriting more cautious than pre-pandemic.
TMG:  COVID yes, but also a wacky political season. How has that impacted the markets, if at all?    How would you characterize the momentum in the marketplace?
FD: Many expected more of an impact, but I have seen relatively little actual impact that I can trace directly to the crazy political season.  The markets currently seem most interested in what kind of stimulus packages will be possible during the current lame-duck period and once the administration changes.  Fingers crossed!
TMG:  Great.  Thanks again for this Frank.  Finally, what message would you like to share with the deal and development communities pertaining to finance options?  What opportunities are lying in wait? 
FD: Capital is out there, whether it be for a refinance, acquisition loan or JV/preferred equity requirement.  Interest and capitalization rates remain near historic lows.  That said, I think there still could be challenges recovering from the COVID disruptions, so I believe there should be some targeted opportunistic investment prospects beginning in 6-12 months for patient investors.  I'm always happy to shoot the breeze and discuss the market.
Interested in continuing the conversation?  Frank may be reached at [email protected]. TMG also welcomes the opportunity for a friendly conversation, so reach out at anytime.  
Stay tuned next month when we sit down with another leading Due Diligence Professional