Welcome to the October 2022 installment of TMG's Due Diligence Interview Series – a Q&A with leaders from various companies involved in the DD process.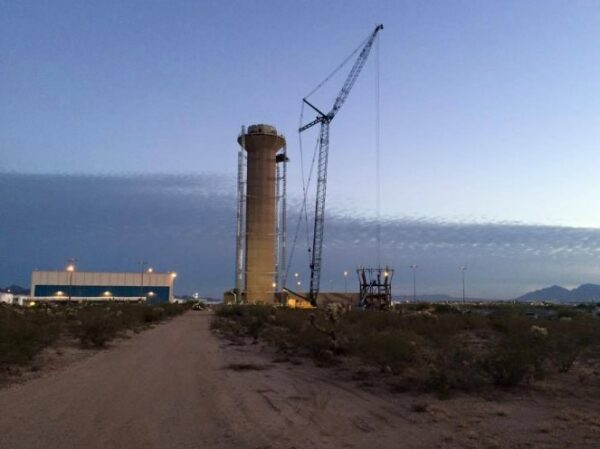 We recently visited with Annemarie Haenfler, Principal with ACS Engineering Group, Mesa, Arizona.
JFM:  Annemarie, ACS has been providing the construction and real estate development market for a good while now.  Share a little bit about your areas of expertise, clientele, and a quick history?
AH: Joe, ACS provides Geotechnical Engineering, Materials Testing, Special Inspections and Drilling Services. We have been in business since 2008 and are woman owned. 45% of our revenues are derived from publicly owned projects, 40% from the private commercial and industrial sector and the balance from residential projects.
JFM:  Your market has experienced some welcome and not so welcome changes – growth, mergers/acquisitions, business closures. How is the dust settling with your business? What are your clients' expectations vs. pre-covid let's say?
AH: Yes, in our sector we have seen all of it – closures, mergers/acquisitions, many changes. For ACS it was growth. Typically, on a project our services play a small part in the big picture. Owner's concerns centered around economic viability of the project, supply chain and personnel availability. They appreciated ACS's responsiveness, stability and reliability and gave us opportunities. Service delivery became the deciding differentiator.
JFM: With this rapid changing economic news (job growth, inflation, interest rates) and your experience, what advice would you offer to prospective CRE investors and developers?
AH: This is the right time and AZ is the right place! Industry leaders like Intel, Taiwan Semiconductor, Lucid, Nicola etc. committed to Arizona – supply industries are following – municipalities designate economic opportunity zones. These are huge opportunities for CRE investors. The scale might have changed (higher land and material costs) but the demand is strong and the economic drivers are stable.
JFM:  Bring out your crystal ball – how does the future (6-18 months) look? Optimistic?
AH:  Very optimistic! Most industries will establish a hybrid work model with strong return to workplace policies. Efficiency gains in overall work output overcomes the higher energy costs.  Architecture, Engineering and Construction disciplines will adapt. CRE in Arizona will continue to see great opportunities.
JFM:  Thank you Annemarie!  How can people get in contact with you?
AH:  You are welcome! Best bet is our web site at www.acsservicesllc.com<http://www.acsservicesllc.com
TMG delivers high quality environmental and building due diligence services nationwide.  Feel free to contact us at 602-418-3949 for a friendly conversation.
Joseph F. McGovern, PBD                                                              Karissa Anderson, PBD
Managing Principal                                                                         Principal
[email protected]                                                         [email protected]