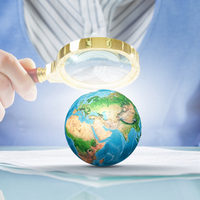 The McGovern Groups was recently asked, "Do we really need to do this due diligence? The building and the company seem perfectly clean." And they did appear "clean". It turns out the local municipality wanted to impose a wastewater permit with onerous conditions. Thankfully, our client performed their due diligence and were able to work it out.
It turns out that although everything may look fine from the outside, the process of due diligence is key to influencing the outcome of transactions. It's a fine-tooth comb in environmental consulting that catches snags in the process that are otherwise missed or overlooked – until it's too late.
This situation above made us think of other, "Glad We Did It" due diligence scenarios that we've experienced at The McGovern Group, like the following:
Farmstead: Years before our consultation, tanks were pulled and a limited sampling was conducted. With our more current due diligence process, we discovered additional impacts to the soil that required extensive excavation. A potential liability down the road was averted.
Plant Expansion: Our due diligence triggered a need for an air permit to stay compliant. In addition to time and money, air permits can limit manufacturing capacity and, in some cases, require capital expenditures.
Industrial Land: 1955 historical aerial maps showed a one million gallon above-ground oil storage tank in the middle of wide-open fields that didn't appear in any other historical photos. And it just so happened to be on our client's lot. What happened 65 years ago just may come back to bite you!
Desert Land: These jobs can be straightforward. But, with due diligence, you can discover debris all over the site.
Steel Fabricator: We and our client expected to come across many issues. But, you know what? They had their house in order! A well-documented report made other parties comfortable.
The beauty of due diligence and these specific examples is that clients were able to work the findings and subsequent costs into their deal. Our clients were not – and ARE not – caught off-guard post-closing.
The moral of these stories? Due diligence is a worthy, and at times, profitable exercise.
The McGovern Group offers high-quality due diligence services for high-quality clients. It's no coincidence that is every single one of you! Call or contact us for a friendly conversation today about your environmental consulting and other due diligence needs.