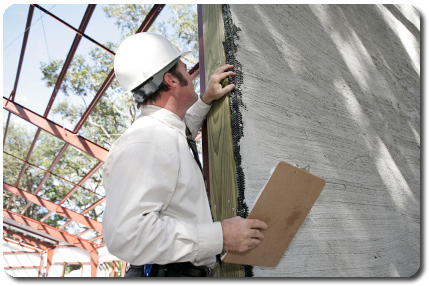 The purpose of a Property Condition Assessment (PCA) is to observe and report on the physical condition of real estate or property that is being considered for purchasing, leasing, re-financing or simply maintaining. The Property Condition Assessment is conducted by a commercial building inspector according to accepted guidelines of the American Society for Testing and Materials (ASTM) E 2018-15 the only recognized standard of major lenders. Often a Property Condition Assessment is performed as part of a property transfer or in conjunction with a Phase I Environmental Site Assessment.
What is Observed as Part of the Property Condition Assessment?
The Property Condition Assessment Report incorporates the information obtained during a walk-through survey, document review and interviews, and includes Opinions of Probable Costs for suggested remedies of the physical deficiencies identified. In brief, the Property Condition Assessment systems and areas to be inspected may include:
Site and Grounds – pavement, curbs, loading docks, walks, landscaping, irrigation, site drainage, exterior lighting, walls, fencing/railings, signage and exterior amenities.
Structural Systems – foundations and structural framing of walls, columns, intermediate floors and roofs.
Building Structure – roofing systems, exterior finishes, stairs and steps, exterior doors and windows.
Interior Building Components – Interior finishes of common areas and tenant areas.
Mechanical Systems – property-owned electrical, heating ventilation/ air conditioning, plumbing and conveyance systems.
Why do you Need a Property Condition Assessment?
The professional recommendations from the Property Condition Assessment identify potential financial risk and/or liability to the client. A thorough Property Condition Assessment during due diligence can arm of prospective purchaser with useful information, such as:
Immediate repair budgets and longer term capital needs
Helps in making a well-informed purchase decision
Reduces the level of uncertainty associated with the risk of purchase
Can often serve as an effective negotiating tool
Helpful in scheduling preventative maintenance
Helps to protect a lending institution's vested interest in a property
As a leading environmental consultant firm, The McGovern Group routinely works with top local and national service provider specialists to provide high environmental and building due diligence services across the United States. For more information about scheduling a Property Condition Assessment or our commercial real estate services, please contact us.