Environmental Due Diligence – The Makings of a Deal Team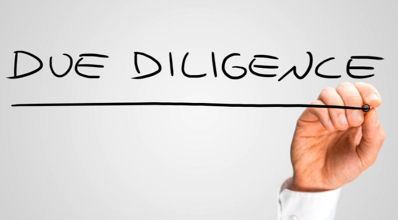 Since The McGovern Group opened its doors in 2014, no other element has affirmed itself as much as the need for the due diligence members to work together as a team. We all wish we could say all of our projects have gone swimmingly – seamless, on budget, glowing client recommendations. Most of ours I dare say have, which is due multiple variables – relationship based clientele, clear understanding of objectives, and a trusting team in place.
The common thread when things go south is the trusting part of the equation is strained. Sometimes team members don't mesh, other times competing agendas have ruled the day, and/or deal objectives were not understood by all parties.
So start off on the right foot. As always, there are three "simple" steps:
Introduce Members, Identify Roles, and Establish Lines of Communication:
Something as simple and easy as personal introductions, developing rapport between team members, answering questions early on, confirming understandings of project facts and needs, and establishing preferred lines of communication between team members, all lead to efficient teamwork.
2. Team's Understanding of the Deal Objectives:
The due diligence scope may vary depending on the Client's business objectives. A buyer and seller's risk tolerance may be different. The strategic importance of an acquisition may outweigh other factors. Does a purchase involve a real estate sale or lease? Asset or stock purchase?   Understanding the deal objectives will enable the team offer skillful and deal-appropriate representation.
3. Communicate. Have each other's backs.
Practice cold calculating reason. Meaning? Be straight and direct. With face to face interaction more of the exception, it is not inconceivable communication can veer off track. For the benefit of the client, help get each back on the bus. It's what teammates do.
Call The McGovern Group with your due diligence questions. Conversations and picking of the brain is part of Step #1.